Team Building Events facilitated for Aon Hewitt by TBAE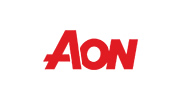 Aon Hewitt is a global giant in the insurance sector with more than 60000 colleagues in over 120 countries, across 600 offices, . They collaborate to bring unique customer value via effective and innovative risk management and workforce productivity solutions. They stand ready to draw on their global network and knowledge of local experts to provide the best advice, attentive service and proven solutions.
AON Team Building Testimonials
"Just want to say a BIG thank you – Duncan and Dipuo were awesome.  Lots of fun and laughter. If you can please forward your thanks to the 2 of them." - Daleen Maritz, Aon South Africa (Pty) Ltd
Some of the Team Building Events facilitated for Aon Hewitt
AON Amazing Race team building event at Glenburn Lodge in Muldersdrift
With excellent teambuilding facilities in a scenic mountain and river surrounding in Muldersdrift, Glenburn Lodge is the obvious choice for outdoor teambuilding events, such as treasure hunts and survivor games and Walk on the Wild Side Amazing Race as this group from AON experienced with their team building event facilitated by TBAE.
AON Hewitt Corporate Fun Day team building event at The Amazing Place in Sandton Johannesburg
An outdoor team building day with diverse activities was arranged for Aon Hewitt at The Amazing Place in Woodmead, Sandton. The Corporate Fun Day is an exciting activity for any occasion which can be both very active or even toned down to cover the "not so active" participants. The event is highly interactive and offers active viewer participation. Teams compete against each other on a number of fun activities. The day started with some fun ice breakers and the team building exercises included Gum Boot Dancing and Tug of War.


More companies that selected TBAE to arrange their team building events.