Home > Customers > Brick Art Construction
Team Building Events facilitated for Brick Art Construction by TBAE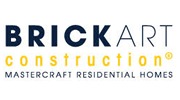 Brick Art Construction is a multifaceted business, encompassing all activities associated with property development. They are the coordinators of these activities, converting ideas on paper into real property. They create, imagine, fund, control and orchestrate the process of development from concept to closeout stage.
Some of the Team Building Events facilitated for Brick Art Construction
Brick Art Construction Raft Building team building event in Robertson
TBAE's Raft Building and Racing team building activity is a highly interactive and creative activity which gets the whole team working together. This activity is venue specific and requires a venue with suitable facilities to accommodate both the raft building and racing aspects of the event. In this activity teams must construct plans, strategies and have the foresight and imagination to see a project through to success. Raft building brings many strengths and weaknesses to the surface, and will "gel" a team through achievement. Some possible outcomes of the Raft Building and Racing team building activity include focus, improving accuracy, reaching goals, goal orientation, teamwork, communication, leadership, cooperation, goal setting, creative thinking, decision making, problem solving, resilience, time management and trust.


More companies that selected TBAE to arrange their team building events.