Home > Customers > Khoisan Gourmet
Team Building Events facilitated for Khoisan Gourmet by TBAE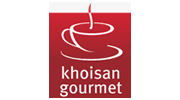 With an annual capacity of 3,500 tons Rooibos Tea, Khoisan Gourmet oversees everything from planting of seedlings to harvesting, cutting, fermenting, sterilising and packing. They also have an annual capacity of 200 tons Honeybush Tea.
Some of the Team Building Events facilitated for Khoisan Gourmet
Khoisan Gourmet Outcome Based team building event at Lagoon Beach Hotel in Milnerton, Cape Town
TBAE and Khoisan Gourmet met at Lagoon Beach Hotel in Milnerton, Cape Town, Western and an Outcome Based team building was facilitated indoors. TBAE's specific outcome based team building activities are geared towards the participants achieving specific learning outcomes from the team building event. Learning outcomes are statements that describe what a participant will be able to do as a result of the activity. Clearly stated learning outcomes help team members understand what is expected of them and helps the facilitator to focus on precisely what you want your team to achieve by the end of the team building event.


More companies that selected TBAE to arrange their team building events.