Home > Customers > NuAfrica Duty Free Shops
Team Building Events facilitated for NuAfrica Duty Free Shops by TBAE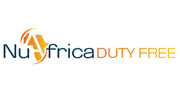 Nu Africa Duty Free Shops is a wholly black owned South African registered private company. At Nu Africa they strive to be a market leader in the duty-free retail market, a company which provides goods and value added services to its elite clientele, by means of: providing the right product, at the right price, in an appropriate place and using the most apt channels of promotion in order to purvey quality goods and services. Nu Africa is headquartered in Sandton, Johannesburg and currently has a bonded warehouse situated in Cape Town, Western Cape and a proposed diplomatic store in Pretoria, Gauteng.
Some of the Team Building Events facilitated for NuAfrica Duty Free Shops
NuAfrica Duty Free Shops SA Mini Olympics team building event in Centurion
A slightly adapted SA Mini Olympics team building was facilitated indoors for Nu Africa Duty Free Shops and featured team building exercises such as Face The Cookie, Noodling Around, Separation Anxiety, Tilt A Cup, Sack Races and Minefield
NuAfrica Duty Free Shops Corporate Fun Day team building event at Velmore Hotel Estate in Centurion
This Corporate Fun Day for NuAfrica Duty Free Shops was facilitated at Velmore Hotel Estate, a stunning establishment. The property also features a second hotel, The Velmoré Grande – The Grande features oversized rooms with extravagant finishes. Velmoré is ideally located between Pretoria and Johannesburg. These luxury hotels have a tranquil country setting that borders the Hennops River. The Corporate Fun Day team building activity starts with a team building ice breaker that is also used to divide the group into teams. The ice breaker is designed to divide the group up in a way that 'cliques' are separated and new relationships formed. These teams then go on to compete against each other in various team building exercises. Points are awarded for each exercise and the team with the highest points at the end of the event is declared the winning team of the Corporate Fun Day.



More companies that selected TBAE to arrange their team building events.