Home > Customers > Public Service Co-Cordinating Bargaining Council
Team Building Events facilitated for Public Service Co-Cordinating Bargaining Council by TBAE

The brands of the Public Service Co-Cordinating Bargaining Council Group complement each other in a unique way to help athletes perform better, play better, feel better. Our products break records, set trends, make history. Every day. All over the world. Welcome to the adidas Group.
Some of the Team Building Events facilitated for Public Service Co-Cordinating Bargaining Council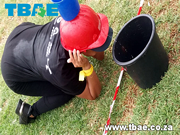 Public Service Co-Cordinating Bargaining Council Tribal Survivor team building event
The tribes competed against each other in a variety of team building exercises designed to encourage teamwork, communication and cooperation. Points were awarded for each challenge and the team with the highest points at the end of the event was declared the winning tribe. Some possible outcomes of the Tribal Survivor Challenge team building activity include teamwork, communication, leadership, cooperation, goal setting, creative thinking, decision making, problem solving, resilience, time management and trust. Some of the individual team building activities included: Over and under, Bucket Challenge and Marble Run.

More companies that selected TBAE to arrange their team building events.