Home > Customers > Selfmed Medical Aid
Team Building Events facilitated for Selfmed Medical Aid by TBAE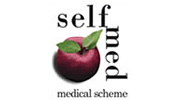 Selfmed Medical Scheme is a medical aid that offers sound medical aid cover to South Africans of all health levels and ages. Since its inception, Selfmed has provided access to the highest quality healthcare to its members, and combined with straightforward advice and excellent service, has made them one of the most experienced medical aids in South Africa.


Some of the Team Building Events facilitated for Selfmed Medical Aid
Selfmed Hitting the Target and Drumming team building event at Ruslamere Guest House
Hitting the Target emphasises the importance of correct decision making and accuracy through a variety of challenges that test your aim and targeting skills. TBAE's interactive drumming teambuilding event is an excellent tool for stress release, group bonding, team building and synchronizing of thought processes in the Business environment. This group from Selfmed Medical Aid selected these activities for their team building day held at Ruslamere Guest House in Cape Town


More companies that selected TBAE to arrange their team building events.