Home > Customers > Tagtron Solutions
Team Building Events facilitated for Tagtron Solutions by TBAE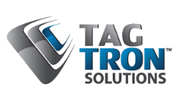 Tagtron Solutions is a 100% South African company, based near Atlantis in the Western Cape with a young and innovative Research & Development Company bringing together the latest European technology and South African expertise. Tagtron, in partnership with sister company Bell Oak™ Investment (manufacturing and distribution), takes pride in providing employment in the area as well as offering training and skills development for the local community.

Some of the Team Building Events facilitated for Tagtron Solutions
Tagtron Solutions Communication Outcome Based team building event at Dolphin Beach Hotel in Table View, Cape Town
Much has been said of the importance of communication, but communication does not "just happen". For effective communication to occur in a team, there has to be an effective communication strategy in place. This Coomunication Outcome Based Team Building for Tagtron Solutions aimed at providing effective communication. The location at Dolphin Beach Hotel in Table View, Cape Town, was the perfect setting for this team build.
More companies that selected TBAE to arrange their team building events.