Home > Customers > Tourvest Duty Free
Team Building Events facilitated for Tourvest Duty Free by TBAE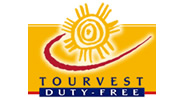 Tourvest Duty Free offers inflight duty free services to British Airways, South African Airways, Kenya Airways, SA Airlink, Arik Airways, Precision Air and TAAG, inter alia which results in a total count in excess of 48m passengers on 286 routes globally.




Some of the Team Building Events facilitated for Tourvest Duty Free
Tourvest Duty Free Murder Mystery team building event at The Nicol Hotel in Bedforview Johannesburg
TBAE facilitated a Minute To Win It Team Building event for Tourvest Duty Free which took place at Cassia Restaurant in Durbanville, Cape Town. The vent featured all the favourite Minute To Win It Challenges such as This Blows, Seperation Anxiety, Rapid Fire, Ready Spaghetti, Tilt A Cup, Face The Cookie, Penny Hose.


More companies that selected TBAE to arrange their team building events.