Home > Customers > Victor Nkhwashu Attorneys
Team Building Events facilitated for Victor Nkhwashu Attorneys by TBAE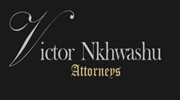 Victor Nkhwashu Attorneys offers various specialised services that have shaped the firm over the years. The firm promotes the values that underpin our modern dynamic society and central to these, are the values that guarantee Equality, Transparency, Growth, Stability and Success.


Some of the Team Building Events facilitated for Victor Nkhwashu Attorneys
Victor Nkhwashu Attorneys Team Building Event at River Place Country Estate in Centurion
This Minute To Win It and Corporate Fun Day Team Building took place at River Place Country Estate in Centurion, a phenomenal Country Wedding and Conference Venue that takes advantage of the magnificent gardens, impressive river and mountain views all combining to provide a magical wedding experience. The estate consists of 18 hectares of prime river-frontage and is conveniently located just 20 minutes from both Fourways and Centurion. TBAE's Minute To Win It team building exercise is based upon the television program the participants need to complete various activities within a one minute period. The team from Victor Nkhwashu Attorneys enjoyed the Minute To Win It and Corporate Fun Day activities provided for them



More companies that selected TBAE to arrange their team building events.