Home > Activities > Specific Outcome Based Activities > Leadership
Leadership Outcome Based Team Building Activities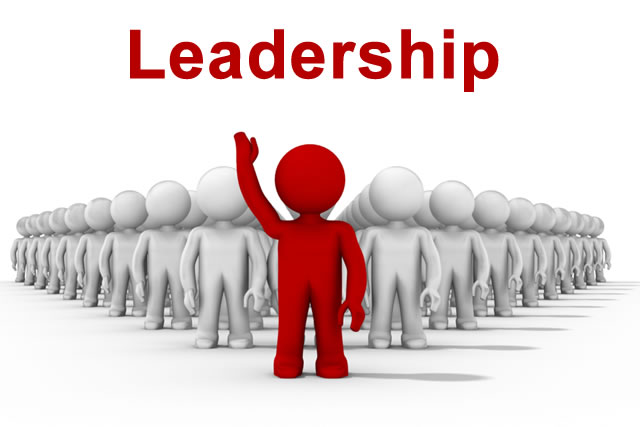 While some people are born leaders, some leaders are born in adversity. When a situation they care about requires it, people who have never had a leadership role will stand up and take the lead. Many new parents, for example, discover leadership abilities they never knew existed in order to guide and protect their children. There is techniques of leadership that can be learned that build the confidence it takes to take the lead. It is never easy to take the lead, but it can become natural and rewarding.
Other Outcome Based Activities: Goal Setting, Communication, Problem Solving, Cooperation, Resilience, Creative Thinking, Time Management, Decision Making, Trust

The team building exercises under the Leadership Outcome theme are selected to help achieve the specific objective of leadership. Your facilitator will select the appropriate exercises from this list to match the venue and team on the day.

Cane Tower - Your team are lost in a bamboo forest, the only real hope is to catch the attention of people in the nearest village before nightfall. To be seen from the village, articles of clothing must be hoisted to exactly 6 metres on two separate structures. Night is falling, there is limited time...
Electric Fence - The aim of the challenge is for the entire team to cross from one side of the fence to the other without touching the fence line. There are two variations of this challenge a more basic version and the more advanced one, both are great for developing teamwork and trust...



Hover Ball - With the Hover Ball team building exercise, the team is in a simulation in which they are required to transport a 'radioactive bomb' through a series of obstacles from the start point to the safe zone, using only the cradle provided. No-one can touch the 'bomb' and all the team members must pass through each obstacle...
Lava Flow - Your team have come across a lava river, the only way to survive is to cross the river to safety. To complete the challenge, you will be provided with several platforms to use. If anyone steps on the hot lava, you will have to restart the challenge. Can you transport your whole team to safety and survive the lava flow?...



Leaky Pipe - Team's race against the clock to try and retrieve a ping pong ball placed at the bottom of a leaky pipe. To do this they are provided with a bucket of water and several cups. Teams are required to use good teamwork and problem solving skills to complete the challenge...
Marble Tube - Your team are on an archaeological expedition, you have been tasked with recovering precious marbles from an ancient burial chamber to a protected area. Using the tubing provided, you are required to transport these marbles from the start point through to the end of the course...




Missile Launch - Your team have to design and build a target and two devices that can launch a missile. The devices are required to launch the missile over the target which will be set 10 metres away from the launch point. 30 minutes in to the activity you will be allowed to take two practice shots using a golf ball....




Spiders Web - The aim of the challenge is for the whole team to travel through the web. At the moment, the web is blocking your path to safety. Be careful though, as the web is extremely poisonous and any time a team member touches the web, the challenge will be restarted...


Blind Retriever - In this fun and challenging blindfold activity, groups are split into smaller sub-teams and must compete against each other to try and retrieve an object. One person is blindfolded in each team and directed by a team mate to try and find the object before the other team do...
Blindfold Maze - Blindfolded participants are given a route by their partners, and then tasked with retracing their steps without any instruction to try and end up as close to the start point as possible...



Night Trail - Working as a team, blindfolded participants follow a rope and try to navigate their way round a series of obstacles. Trust, support, leadership and communication is essential for this challenge. Participants must follow the rope at all times. No overtaking is allowed, they have to stay in the same order unless instructed otherwise...




Sheep and Shepherd - In smaller teams, blindfolded team members must be guided into a pen by the shepherd giving them verbal commands. The team that pens the most amount of sheep in the quickest time, wins the challenge...
Trust Walk - Working in pairs, blindfolded participants are led on a walk around the surrounding area or a course by their partners. This is great activity for focusing on communication skills and developing trust...
All Aboard - Your team has been caught on a sinking ship and your team have managed to use the safety raft to travel to the nearest island. The Coast Guard has been notified of your situation and sent out a rescue ship. The area around the island is full of sharks and the tide is coming in quick, with the island shrinking with every minute that passes, can your team hold on and survive until you are rescued?...



Human Knot - Starting in a circle, participants connect hands with two others people in the group to form the human knot. As a team they must then try to unravel the "human knot" by untangling themselves without breaking the chain of hands.If the chain of hands is broken at any point, they must then start over again...




Photo Finish - The aim of the challenge is for the whole group to step across the line at exactly the same time. If one person is out of sync, then they must start over again. This activity involves planning, communication, timing and resilience...
Magic Cane - Teams are given a magic cane (also known as helium stick) which they must lower to the ground, using just their index fingers. All participants must remain in contact with it at all times – what seems like a simple task, can become incredibly frustrating and funny for all involved...


Customize your team building event by adding a Leadership and Influence soft skills course to your team building activity.
Leadership can be described as the organizing of a group of people to achieve a common goal. It is a process of social influence where one person enlists the help of others to achieve a common task. A leader is somebody who guides or directs others and somebody that people follow. Leadership involves providing guidance, coordination and motivation to team members.
Some people are born leaders but there many others whose leadership abilities only arise when the situation demands it. Parenting is one example where parents may discover leadership abilities they never knew existed. The Leadership and Influence Training course will teach you techniques that will build your confidence to take the lead. It is challenging to take the lead, but the more experience you gain acting as a leader, the easier it will be to lead. With experience, making changes and facing challenges can become natural and rewarding.
The Leadership and Influence Training Course will teach participants basic influencing skills including the art of persuasion, principles of influence and creating an impact. The course also covers the subject of setting goals including creating a long-term plan and creating a support system. Participants will learn how to enable other people to act, encouraging growth in others, creating mutual respect and the importance of trust. Other subjects covered in the course include the evolution of leadership, situational leadership, personal inventory, modelling the way, inspiring a shared vision, challenging the process and encouraging the heart.
For a virtual team building option of the Leadership and Influence course see our Online Soft Skills Workshops for Teams.

Leadership Team Building Gallery
Recent Leadership Outcome Based Team Building Events
Sefako Makgatho Health Sciences University at St George Hotel in Pretoria
Mineral Sands Resources at Club Mykanos in Langebaan
NWU at North West University Vaal Triangle
Blog Posts About Leadership
Leadership: Modeling the Way for Your Team
Team Building and Leadership Quotes by Robin Sharma
Quotes on Team Leadership
Situational Team Leadership Model
What is Team Leadership?
Leadership Events Testimonials
"But wow. Your team was awesome. Everybody has not enjoyed themselves that much. Thank and thank you again." Prof. Sophie M. Mogotlane, Sefako Makgatho Health Sciences University
"Ek wil net se die teambuilding was baie lekker, ons het dit verskriklik geniet." Andrea Stoman, Mineral Sands Resources (Pty) Ltd 
Leadership Outcome Based Team Building Venues

Club Mykonos Team Building Venue in Langebaan
Located on the serene shores of the scenic Langebaan Lagoon, Club Mykonos is a family friendly holiday destination that also provides a unique and exciting conference and events destination. This premium resort offers guests three tasteful accommodation offerings from the three star Athenian Cascades and Terraces units to the elegant comfort of the four star preferred units.Club Mykonos delivers an abundance of entertainment options and will transport you to your very own Greek paradise.
Saint George Hotel Team Building Venue in Pretoria
The Saint George Hotel offers visitors rest in true Mediterranean style. This venue is ideal for team building events in and around the Pretoria region of Gauteng. The Hotel is conveniently situated only twenty minutes from O.R Tambo International Airport, and the secluded, lush green gardens are perfect for team building exercises. For conferences and team building debriefing sessions, the Saint George Hotel has 30 multifunctional conference venues, which can accommodate small group of delegates through to over 1500 delegates. Their conference packages include three tea and coffee breaks and a buffet lunch. All conference venues are equipped with WiFi...