Home
>
Team Building Activities
> Sports Day
Sports Day Team Building Activity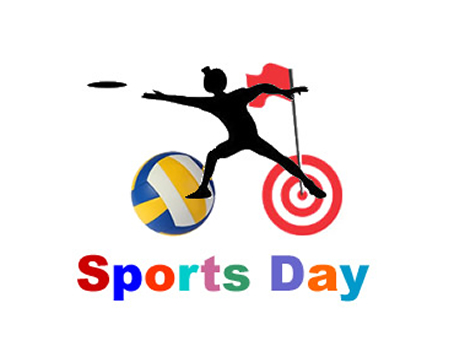 TBAE's Sports Day team building activity consists of various sports related team building exercises. This activity is generally for the more active and is bound to get the competitive juices flowing. The Sports Day team building activity is great fun for spectators and participators alike.
The Sports Day starts with a team building ice breaker that is also used to divide the group into teams. The ice breaker is designed to divide the group up in a way that 'cliques' are separated and new relationships formed. These teams then go on to compete against each other in various sports related exercises. Points are awarded for each exercise and the team with the highest points at the end of the event is declared the winning team of the Sports Day.

Some possible outcomes of the Sports Day team building activity include teamwork, communication, leadership, cooperation, goal setting, creative thinking, decision making, problem solving, resilience, time management and trust.

These are some of the team building exercises that may be included in the Sports Day team building activity. Your facilitator will select the appropriate exercises to match the venue and team on the day.
Frisbee Golf - The object of the Frisbee Golf game is to score the fewest throws while playing 9 holes...
Netball - Played on a rectangular court, each team attempts to score goals by passing a ball down the courts and shooting it through the goal ring...
Volleyball - Always a winner and enjoyed by all....

Tug of War - Tug of War is a long standing favorite team building exercise...
Target Golf - I bet you didn't know golf could be so much fun....
Frisbee Soccer - Frisbee Soccer allows team members to pass the Frisbee to each other on the field and try and score as many goals as possible....

Penatly Shootout - Two teams compete against each other in this enjoyable and highly interactive activity...

Hula Hoop Race - The team member is given two hula hoops and must always be "inside" the hula hoops....
Bhati - The object of Bhati is to pick up as many objects as possible...
Plank Race - Three to four team members stand on two wooden planks with their feet tied to the plank...
Sports Day Gallery
Recent Sports Day Team Building Events
Multichoice at Glenburn Lodge in Muldersdrift
FNB at Thabo Eco Hotel Johannesburg
St Francis Care Centre at Blue Mango Lodge in Kempton Park
Lincoln Lubrication in Germiston
Maersk Team Building Event at The Range in Cape Town
Sports Day Events Testimonials
"Thank you to you and your professional team for the great service and energy put in at yesterday's team building event. We thoroughly enjoyed the activities and enthusiasm your team displayed. Everything was set up on time and ran smoothly." Nolubabalo Hlwatika, FNB
Sports Day Team Building Venues
Glenburn Lodge Team Building Venue in Muldersdrift
Glenburn Lodge Team Building Venues is situated in the tranquillity of the Zwartkops Mountains, on the banks of the Blaauwbank and Crocodile Rivers. Situated within the newly declared World Heritage Site, the "Cradle of Humankind", this 100 bedroom hotel, conference, team building venue and spa is a mere 30 minutes from both Johannesburg and Pretoria. The, natural scenic, beauty of Glenburn Lodge make it the perfect setting for conferences, product launches, think-tanks and team building exercises. The Conference Centre seats up to 600 delegates across eight conference rooms. All rooms are fully equipped with state of the art conference equipment...

Thaba Eco Hotel Team Building Venue in Kibler Park, Johannesburg
Thaba Hotel won the Lilizela Tourism Award for 2016 for setting the benchmark in service excellence. Contributing to the industry, investing in skills provision, leading by example and for ensuring that each guest is given a world-class experience in Gauteng! Surrounded by Johannesburg's Klipriviersberg Nature Reserve, Thaba Eco Hotel is known for luxurious accommodation in Johannesburg, successful functions, dream weddings and delicious dining, as well as an authentic commitment to ecology and conservation.
Blue Mango Lodge Team Building Venue in Kempton Park
This outstanding venue is located In close proximity to O.R.Tambo airport and main arterial highways yet without the noise from the airport flight path. The fabulous gardens filled with indigenous plants play host to 62 species of bird and 7 species of butterfly and gives the impression that your group has gone far out of town to a bush retreat.
The Range Team Building Venue in Cape Town
The Range is tucked between the wine lands of Constantia Valley and the woodlands of Tokai Forest, offering two venues with spectacular views. Our beautifully restored rustic Log cabin venue offers the ideal venue for all types of functions and conferences and we also have our own permanent marquee that is situated at the foot of the Constantiaberg Mountain which is hemmed by pine trees and surrounded by vineyards....

You may also like:
Wacky, Wet, Weird & Wonderful , SA Mini Olympics , Sports Day , "Boeresport" Games , Tribal Survivor Challenge , Drumming , Amazing Race , Corporate Fun day , Minute to Win It , Movie Making , Hitting the Target , Beach Day , Heritage Games , Boomwhacking , Raft Building and Racing , Noot vir Noot , Murder Mystery , Art Workshop , Potjiekos Cooking Competition , Cook Around the World , Creative Construction , Combo Indoor Activities , Soft Skills Training Courses , Goal Setting Outcome Based Team Building , Leadership Outcome Based Team Building , Communication Outcome Based Team Building , Problem Solving Outcome Based Team Building , Cooperation Outcome Based Team Building , Resilience Outcome Based Team Building , Creative Thinking Outcome Based Team Building , Time Management Outcome Based Team Building , Decision Making Outcome Based Team Building , Trust Outcome Based Team Building, A Day At The Races