Team Building in Cape Town - Team Building Events and Activities by TBAE
Home > Cape Town Team Building
Cape Town is widely regarded as one of the most beautiful cities in the world. From white beaches to magnificent mountains, Cape Town has something on offer for everybody. Cape Town offers a wide variety of world-class team building venues that cater for both indoor and outdoor team building events. TBAE coordinates and facilitates team building events throughout Cape Town. We can come to your venue to facilitate your team building event, or we will arrange a venue for you....more about Cape Town
See also team building in these areas in and around Cape Town:  Cape Town Metro , Durbanville , Paternoster , Stellenbosch , Langebaan

TBAE Team Building Activities in Cape Town

Other TBAE team building activities available in Cape Town:
Sports Day, Boomwhacking, Noot vir Noot, Motivational Speaking, Karaoke, Charity Team Building, Boxcart Building and Racing

Softskills Team Building Workshops in Cape Town
***Please note that our soft skills workshops are for groups only and are not currently on offer for individuals.***
TBAE's soft skills team building workshops in Cape Town focus on behavioral competencies for improved interpersonal skills. These interpersonal skills are essential for building relationships of trust, empathy, and productive interactions within your team. TBAE offers over 70 soft skills workshops including courses such as anger management, conflict resolution, change management, creative problem solving, organizational skills, personal productivity, people skills, stress management and work-life balance.
TBAE's soft skills courses in Cape Town take place in the form of a workshop. With the wide range of skills courses available, you can easily choose the perfect course to complement your conference or team building event. The interpersonal skills learned in these courses can often be more valuable to a team's long term success than many specific occupational skills.
TBAE's soft skills courses are offered as part of / or as a team building / enriching option. The courses are focused on groups and can be done at a venue arranged by TBAE or at a venue arranged by yourself... click here for all available workshops

Recent TBAE Team Building Events in Cape Town
Imperial Managed Logistics Team Building Event in Cape Town - TBAE's first collaboration The Lord Charles Hotel in Somerset West, Cape Town to facilitate an Outcome Based Team Building event for Imperial Managed Solutions. TBAE's specific outcome based team building activities are geared towards the participants achieving specific learning outcomes from the team building event. Learning outcomes are statements that describe what a participant will be able to do as a result of the activity. Clearly stated learning outcomes help team members understand what is expected of them and helps the facilitator to focus on precisely what you want your team to achieve by the end of the team building event..... more about the Imperial Managed Solutions team building event
Balwin Properties Team Building Event in Cape Town - The Minute To Win It themed team building activity was facilitated for Balwin Properties at Hillcrest team building venue in Durbanville, Cape Town, Western Cape. Situated in the heart of the Durbanville Wine Valley, Hillcrest Wine Estate's function and event venue, The Quarry, has been the home to many weddings, functions, festivals and concerts over the past years. Locacated in a rehabilitated quarry makes this one of Cape Town's most unique venues. With 7000 square meters of rolling lawn and a 15000 square meter lake surrounded by a cascade of rock cliffs, makes this an ultimate setting for any event. The Minute to Win It team building event is a great way to build team spirit with fun games such Back Flip, Penny Hose, Rapid Fire, Separation Anxiety... more about the Balwin Properties team building event
Allan Gray Team Building Event in Cape Town - The Charity Build A Bike Theme is one of TBAE's newer team building events on offer from TBAE, this build a bike team building was facilitated for Allan Gray at Erinvale Estate Hotel team building venue in Somerset West, Cape Town, Western Cape. The Build a Bike Charity Team Building Activity will see your team pool their resources together to build bicycles, knowing they will put a smile on a child's face...... more about the Allan Gray team building event
KPMG Team Building Event in Cape Town - The Escape Room theme is one of TBAE's newer Team Building Activities, this one facilitated for KPMG at Meerendal Wine Estate in Durbanville, Cape Town. The short explanation of a Escape Room activity is that the participants are locked into themed rooms and they then need to work-out all the hidden clues and overcome some pressurised tasks so that they can escape the locked room before the 60-minute timer hits zero. At Meerendal Wine Estate, the gracious Cape Dutch homestead originally built as the family home has been converted into a boutique hotel keeping all the grandeur and elegance and combining it with timeless style and ultimate luxury.... more about the KPMG team building event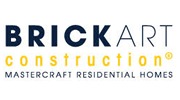 Brick Art Construction Team Building Event in Cape Town - TBAE's Raft Building and Racing team building activity is a highly interactive and creative activity which gets the whole team working together. This activity is venue specific and requires a venue with suitable facilities to accommodate both the raft building and racing aspects of the event. In this activity teams must construct plans, strategies and have the foresight and imagination to see a project through to success. Raft building brings many strengths and weaknesses to the surface... more about the Brick Art Construction team building event


More Team Building Events in Cape Town
Team Building Testimonials by Cape Town Companies
A big thank you for all your help with this event. Devon Valley was great,everything was up to standard,from the venue,food and service. Ian and team were fantastic as usual, please pass my appreciation to them.
Banele, Old Mutual

What a fantastic experience we all had with Dumi and Bongani. They were perfect hosts and my team laughed for hours.Thank you for all the arrangements and effort you put in to this. I will definitely recommend TBAE to everyone, and look forward to booking our next team build with you.
Barbara Meisel - Brick Art Construction


I just wanted to say thank you so much for Saturday. It was so much fun and the staff loved it.
Tina Taje, Submission Officer - Schengen - Operations, VFS Global
Click Here for More Testimonials of Team Building Events in Cape Town


Some of the Cape Town venues at which TBAE team building events are hosted
The Bread Café Indoor Team Building Venue
The Bread Café indoor team building venue is situated on the lower level of The Bromwell Boutique Mall in Woodstock, Cape Town. This stylish venue offers plush indoor and outdoor seating with chic décor and art. Marble floors and heavy stone-topped tables...



Kolping Team Building Venue in Durbanville
The Kolping Team Building Venue is situated in the Durbanville suburb of Cape Town. The venue is centrally situated, just five minutes from the Durbanville Wine Valley and in proximity to Cape Town's City Centre. It is also situated close to the Bellville and Durbanville city...


Weltevreden Estate Team Building Venue
Weltevreden Estate represents the undiscovered gem at the foot of Stellenbosch's magnificent Simonsberg Mountain. With its proud heritage components, this beautiful setting embodies the culmination of a dream. Weltevreden offers a range of possibilities in respect of function venues and team building facilities...
Ruslamere Team Building Venue in Cape Town
Celebrated for its facilities, atmosphere and service; Ruslamere offers a tranquil setting for team building events in the Durbanville suburb of Cape Town. The Ruslamere Team Building Venue comprises 32 luxury bedrooms, seven upmarket Conference Venues...


Devon Valley Hotel Team Building Venue
Devon Valley Hotel is one of Stellenbosch's best-kept secrets, both viticulturally and scenically. Vines have been flourishing here since the 18th century, and it has a desirable status, not only for the source of premium grapes but also the red wines produced here...
TBAE Helderberg at Helderberg Farm
The rustic Helderberg Farm Team Building Venue is situated 1km off the R44 on the Klein Helderberg Rd, 4,5km from the N2, at the foot of the Helderberg Mountain, between Stellenbosch and the Somerset West in the Western Cape. The venue is conveniently located...


More team building venues in Cape Town


Pictures of Team Building Events in Cape Town
Cape Town Team Building Events 2019
Related Pages
Team Building in Johannesburg
Team Building in Pretoria
Team Building in Durban
Team Building Activities