Team Building in Pretoria - Team Building Events and Activities by TBAE
Home > Pretoria Team Building
Pretoria is a city in the northern part of Gauteng Province. It is one of the country's three capital cities, serving as the executive and de facto national capital. Pretoria is the central part of the City of Tshwane Metropolitan Municipality which was formed by the amalgamation of several former local authorities including Centurion and Soshanguve). Pretoria is situated approximately 55 km north-northeast of Johannesburg. With so many team building venues, Pretoria offers various options for your team building event.
TBAE Team Building Activities in Pretoria
Other TBAE team building activities available in Pretoria:
Sports Day, Boomwhacking, Noot vir Noot, Motivational Speaking, Karaoke, Art Workshop, Hitting The Target, Boeresport, Cooking Around The World, Escape Room, Charity Team Building

Soft Skills Team Building Workshops in Pretoria
***Please note that our soft skills workshops are for groups only and are not currently on offer for individuals.***
TBAE's soft skills team building workshops in Pretoria focus on behavioral competencies for improved interpersonal skills. These interpersonal skills are essential for building relationships of trust, empathy, and productive interactions within your team. TBAE offers over 70 soft skills workshops including courses such as anger management, conflict resolution, change management, creative problem solving, organizational skills, personal productivity, people skills, stress management and work-life balance.
TBAE's soft skills courses in Pretoria take place in the form of a workshop. With the wide range of skills courses available, you can easily choose the perfect course to complement your conference or team building event. The interpersonal skills learned in these courses can often be more valuable to a team's long term success than many specific occupational skills.
TBAE's soft skills courses are offered as part of / or as a team building / enriching option. The courses are focused on groups and can be done at a venue arranged by TBAE or at a venue arranged by yourself... click here for all available workshops

Most Recent TBAE Team Building Events in Pretoria
Mercantile Bank Team Building Event in Pretoria - Saint George Hotel in Pretoria and TBAE facilitated a SA Mini Olympics team building event for Mercantile Bank. Experience the team spirit, competitiveness and excitement of the Olympics with TBAE's SA Mini Olympics team building activity. To start the Mini Olympics, your group will be divided into teams with each team needing to create a name for their made up country. This newly created country will need its own anthem and flag which each team will have to write and perform in front of the rest of the teams at the opening ceremony...more about the event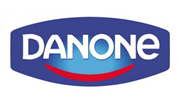 Danone Team Building Event in Pretoria - TBAE's Corporate Fun Day team building activity is a versatile event that can easily be customized to suit your team and the occasion. In this activity, teams compete against each other in a combination of some of our most popular team building exercises. The exercises are highly interactive and offers active spectator participation. Some possible outcomes of the Corporate Fun team building activity include teamwork, communication, leadership, cooperation, goal setting, creative thinking, decision making, problem solving, resilience, time management and trust.....more about the event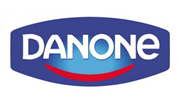 Danone Team Building Event in Pretoria - TBAE's Combo Indoor team building activity is a versatile event that can easily be customized to suit your team and the occasion. In this activity, teams compete against each other in a combination of some of our most popular indoor team building exercises. This indoor team building was facilitated for Danone at Saint George Hotel in Pretoria. Some possible outcomes of the Combo Indoor team building activity include teamwork, communication, leadership, cooperation, goal setting, creative thinking, decision making, problem solving, resilience, time management and trust.....more about the event

Cornwall Hill College Team Building Event in Pretoria - TBAE regularly facilitates team building events for Cornwall Hill College at their premises in Pretoria. In this fourth team building, Cornwall Hill College opted for the Tribal Survivor Challenge. TBAE's Tribal Survivor Challenge team building activity is inspired by the Survivor reality game show franchise. This team building activity is a fun, exciting and interactive event that is suitable for all ages and fitness levels....more about the event

Fitch Solutions Team Building Event in Pretoria - The Saint George Hotel which offers visitors rest in true Mediterranean style, was the venue for a Walk On The Wild Side Amazing Race team building facilitated for Fitch Solutions in Pretoria. TBAE's Walk on The Wild Side Amazing Race team building activity is inspired by The Amazing Race reality competition show. The race takes place on foot and is a venue specific event. Some of the specific outcomes for The Walk on The Wild Side Amazing Race include: Fun and Competition, Roles and Diversity, Time Management, Efficient Team Work, Focus, Lateral Thinking, Problem Solving, Goal Setting and Completion, Planning, Get to know each other, Improving Communication, Boost Camaraderie and Attention to detail....more about the event


Click here for more TBAE team building events in Pretoria
Team Building Testimonials by Pretoria Companies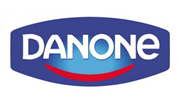 "Thank you so much for a lovely teambuilding session.  Everyone enjoyed it thoroughly."
Ingrid Blignaut, Danone
"Thank you once more for being of assistance. I would like to express my satisfactory by complimenting the two facilitators who were assigned to us, Mr James and Mr Tebogo. The two gentlemen are experienced, they have done a sterling job, and were able to stir my team to the right direction. The activities were appropriate and fit so well to our theme. Words cannot express the huge impact they left on us, my management team were so impressed and cannot stop talking about the sterling job they have done. Well done. Thanks TBAE for the great service, you are the best and super professional. Looking forward to working with you in future." Lebo Maphosa, NNR 

"Many thanks for the Team Building today,  It was really great and James was awesome!" - Esteani Marx, Lightstone Property

Thank you all for a wonderful day on Friday! It was awesome! I have no words explain it but what you must know we enjoyed ourselves and Thank you for that. We enjoyed! - Ms Yollanda Majokweni, South African Reserve Bank

Click Here for More Testimonials of Team Building Events in Pretoria

Some of the Pretoria venues at which TBAE team building events are hosted
Barnyard Theatre Pretoria Team Building Venue
The Barnyard Theatre Parkview has been the venue of choice for hundreds of corporate companies for everything and anything from staff parties, client entertaining, product launches to presentations and awards evenings. Main Theatre seating capacity: 548......


Nt'Shonalanga Valley Team Building Venue in Pretoria
The Nt'Shonalanga Valley Team Building Venue is conveniently situated close to the Pretoria CBD, Centurion, Midrand and Sandton. It is also only 20 minutes away from the Lanseria Airport and 45 minutes from the OR Tambo International Airport...

Roodevallei Team Building Venue in Pretoria East
Roodevallei is located in Pretoria East, only 45 minutes from Johannesburg CBD as well as OR Tambo International Airport. The venue overlooks the Pienaar's River. Roodevallei offers both indoor and outdoor team building venues that are perfect for small, medium and large groups...
Saint George Hotel Team Building Venue in Pretoria
The Saint George Hotel offers visitors rest in true Mediterranean style. This venue is ideal for team building events in and around the Pretoria region of Gauteng. The Hotel is conveniently situated only twenty minutes from O.R Tambo International Airport....
Zebra Country Lodge Team Building Venue in Pretoria
Comfortable country living in a peaceful setting has never been more accessible. Zebra Country Lodge in Pretoria is a 400 ha nature reserve country retreat, with a range of general game, located only a 30 minutes north-east of Pretoria. With four conference venues.....
Die Bos Team Building Venue in Pretoria
Die Bos Team Building Venue in Pretoria is a South African sanctuary. Here, you can enjoy the peace of the African bush in a traditional Boma environment. This venue offers guests a escape from the hustle and bustle of city life.....
Nt'Shonalanga Valley Team Building Venue in Pretoria
The Nt'Shonalanga Valley Team Building Venue is conveniently situated close to the Pretoria CBD, Centurion, Midrand and Sandton. It is also only 20 minutes away from the Lanseria Airport and 45 minutes from the OR Tambo International Airport..

Menlyn Boutique Hotel Team Building Venue
Menlyn Boutique Hotel is ideally situated across Menlyn Shopping Centre in Pretoria, South Africa and only 2 minutes away from the N1 highway which has easy access to O.R. Tambo International Airport and Johannesburg. Menlyn Boutique Hotel offers fully equipped, state of the art conference facilities together with five star catering.
More team building venues in Pretoria


Pictures of Team Building Events in Pretoria
Pretoria Team Building Events 2019
Related Pages
Team Building in Johannesburg
Team Building in Cape Town
Team Building in Durban
Team Building Activities