Home > Activities > Training Courses > Teamwork and Team Building
Teamwork and Team Building Training Course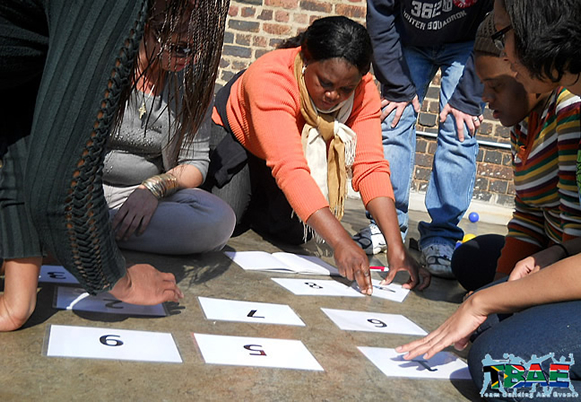 The word 'team' is widely used to describe a group of people working together on one common goal and reporting to a leader. Team work and team building are essential to any team. Often teams of highly talented individuals perform worse than teams of lesser talented individuals simply because they are not working effectively as a team.
Broadly speaking a team can be described as a group of people working towards one common goal. Team building is the process that enables the team to reach their goal. Team building may mean different things to different teams. It can be about creating better cohesion among team members while, in other instances, improved communication may be the main aim of team building. Team building is anything that helps to improve the performance of a team.
Teamwork is an essential part of our life, and we are often required to be a functional part of a performing team. Having a strong team is vital to the success of any project. In TBAE's Teamwork and Team Building Workshop, participants will learn about the different aspects that make a team. They will learn ways to become top team performers and be given concepts of what makes a successful team.
In the Teamwork and Team Building Course, participants will learn about the different types of teams such as the traditional team, self-directed teams and E-teams. The course also covers the benefits and disadvantages of team building activities. Participants will be taught how to make the most of team meetings and how to solve problems as a team. Further subjects covered in the Teamwork and Team Building Course include defining success, the stages of team development, solving problems as a team and encouraging teamwork.
For a virtual team building option of this course see our Online Soft Skills Workshops for Teams.
Teamwork and Team Building Online Training Course for Individuals
Team Building Activities with Team Work as a Specific Outcome
Walk On The Wild Side Amazing Race
Hitting the Target